Accommodation
Care
Activities
Cuisine
Gallery
360º Views
Accommodation
Our state of art care home offers the latest in luxurious living: the home has its own tea room, hair salon, massage and pamper parlour. All bedrooms have en-suite facilities. What's more, the home is just a short walk from the town centre and leisure parks.
Life in Ashcroft is about helping our service users to enjoy more independent and fulfilling lives. Melanie, our extremely passionate and committed Home Manager leads and drives our team to provide high quality care.
When you step inside Ashcroft, you will leave the typical view of care homes behind. Our homes are modern, spacious and provide a comfortable and safe environment for our service user to live in. At Ashcroft we offer a warm and friendly welcome, with cosy and inviting lounges and communal spaces. Service users are welcome to personalise their rooms to make them feel more like home.
When a person is trying to make sense of the world around them, their immediate surroundings can make all the difference to their quality of life.
We work with some of the leaders in the architectural and design industries to create home environments that enable people who are living with dementia to find their way around independently.
We use this background to create supportive and enabling environments that preserve each resident's sense of identity in a way that feels right for them. This may involve personalising a room or filling a memory box, whatever it takes to make the move to a new home as smooth as possible for service users and their loved ones.

Rated Outstanding
Care
Residential Care
We provide residential care to service users who require support with the activities of daily living such as bathing, dressing, medication supervision, cooking, cleaning, and mobility which can no longer be managed at home.
Nursing Care
We provide Nursing care to service users with more complex healthcare and rehabilitation needs, which cannot be provided at home.
The service includes frequent and complex medication regimes; regular wound care which can only be provided under the supervision of a qualified nurse where constant assessment, monitoring and care planning is essential.
Nursing staff are available 24 hours a day seven days a week across both home, who specialise in providing therapeutic and enabling care for our residents and are supported by teams of highly skilled healthcare workers who assist with all aspects of personal care and support to ensure our residents receive the very best care and attention.
Dementia Care
We offer a specialised service for people living with dementia and our aim is to make our home your home.
We focus on a person's key strengths, helping resident's live active and fulfilling lives. Residents experiencing dementia can have difficulty communicating, which in turn can lead to a sense of isolation. Our teams are there to help find ways in which they can re-engage with their families, friends and the community as a whole.
Namaste Care
At Ashcroft, we offer Namaste care to our service users especially those on end of life, were we focus on wellbeing while controlling pain and other symptoms in a comfortable and comforting environment.
Namaste care is a deep expression of respect and dignity that recognizes the quality of people with advanced dementia and those at end of life. We use our serenity suite and individual sensory lights in service user's bedrooms. We put together a memory box for service users at end of life and surround them with people who care.
Respite Care
Respite care is a service for people who wish to stay with us on a short term basis. This can be for people who need a little extra support whilst recovering from an illness or operation and can be for two weeks or a few months. Respite stays can also be arranged to give the carer of someone who is unable to look after themselves a well-earned rest.
Activities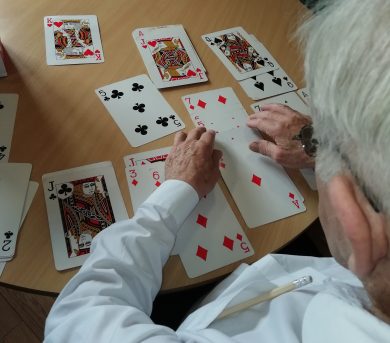 We support service users to follow their hobbies and interests and will do everything we can to help service users to continue enjoying their favourite activities. Our regular activities range from flower arranging, baking sessions, sewing classes, reminiscing of historic events, gentle exercise classes to quizzes, bingo and art classes. Our homes have landscaped gardens which are perfect to relax in or stroll around when the weather is warmer.
Ashcroft care home has strong links with their local communities, and many are visited by entertainers, churches and performers as well as local schoolchildren who sing and perform for service users or simply chat to them to learn more about their lives. If a service user wants to go to a nearby club or society, we'll support them to do so.
Our activities team will organise day trips for service users, and we are rightfully proud of the seasonal events and parties that we put on for friends, family and people from the local community. Service users play a key part in planning, organising and making things for these events.
Cuisine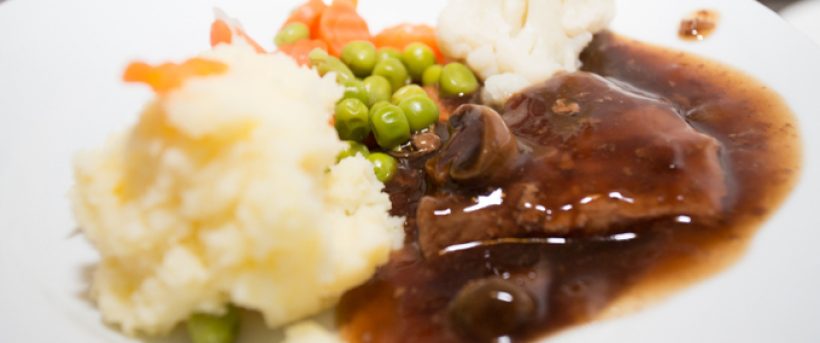 Just as in many family homes, meal times are a special part of the day at Ashcroft . Meals provide a chance for service user to come together, enjoy good food and socialise with friends.
We understand the importance of good nutrition and provide fresh healthy meals which cater for individual tastes, dietary needs (both medical and allergies) and cultural preferences. We are also particular about the value of food offered to our service users, which is why we have a catalogue of meals available and its calorific values which is calculated daily.
We change our menus regularly, utilising fresh seasonal produced to keep things interesting.
360º Views
Jasmine Tea Room Ground Floor
Lounge Diner Ground Floor 1
Lounge Diner Ground Floor 2